Hey there honeybees, tis ya BeccaBee here. Queen of this beehive blog with all the good honey. To go with your weekly serving the rela-TEA-ble tea, of relationships. Be it you are well on your journey to a happily lived life together, or nose in a book fantasizing about it. These lovers tales are here to remind and validate: love is a REALITY– a little bit epic, and more messy than we are ever told/warned. As well as come midnight, the happily ever after is snuggling in together. Not leaving stinky shoes around to be found. That's the real sock that fits couple. Yes, sock not shoe. Socks expand and give room, shoes entrap. Or maybe that is just my barefoot-living soul speaking. Too bad while traveling, shoes and socks are the only way, speaking of traveling… this week's Lovers Tale of a Blog… Balloon Fiesta Travel Engagement Session.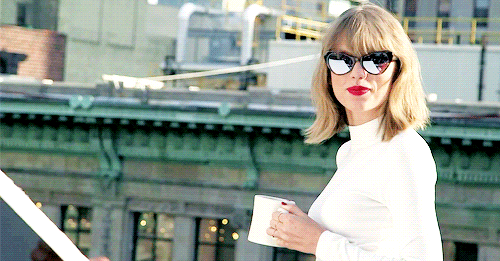 Now full disclosure, we did not know these two lovers before accidentally being at the right time at the right place. So this Balloon Fiesta Travel Engagement Session, probably would not have happened without a gut instinct colliding with a back up plan. You'll enjoy reading about it all down below. Prior to meet: Sam and Sam, Samantha and Sam. We greatly wish either we or they lived closer. Read about these extraordinary lovers and see how their love painted incomparable art.
---
"My heart talks about nothing

but you."

Albert Camus
---
Balloon Fiesta Travel Engagement in NM Albuquerque
In this UK couple, Lovers Tale Samantha + Sam.
WEV: Okay so as always we need to know the easiest question first. How long have you been together?
Samantha: We have been together for 7 years.
Sam: I met Samantha in February 2016, and we got together a short while after, so 6 years (nearly 7).
WEV: Oh how love only grows in value like a classic masterpiece. Makes one curious over how it all got started. So naturally, how did yall meet?
Sam: We met through a dating site; my friend had been on at me for a while to go on it, and he clearly thought I was lonely, so I reluctantly joined. I was not too enthused with using the app, so I hadn't bothered too much. On the night we met/first date, I had planned to go out and see some mates at the pub, but at the last minute, they all bailed, so I decided to stay in. If I remember correctly, Samantha and I had messaged that day, and I had mentioned that they had ditched me. I cannot remember which one of us suggested it, but we ended up having Chinese and watching a film.
Samantha: We met on an online dating website on the 20th February 2016 – the same day that i first messaged Sam to say hi was also the same day we met for the first time!
WEV: So was there a second date? Was it an easy bet or a "one more try"?
Samantha: The first date wasn't really your usual first date haha – we were never meant to meet the day that i first started talking to Sam but his friends who he had plans with decided they didn't want to go out after all so he sent me a message and i drove to his flat (i know im crazy right i hadn't even told anyone i was going to meet him) when i got there he took me to get Chinese takeout from my favourite restaurant and then we came back to his flat and i'm pretty sure we watched Transformers but that part i cant remember 100% – but it got very late and i asked if i could stay and i'm pretty sure there was a kiss so perhaps the first date kind of rolled into the second 🙂
Sam: … See above, we got on well, and there was a kiss.
WEV: Okay, so the fact that yall answered SEPARATELY AND STILL FLOW ANSWERS… WOOOOOOOOOW. OKAY WE ARE SAYING YALL ARE IN SYNC! So first message, to first date, and second and first kiss. How long before the "will you go steady with me" question was popped– asked by who?
Sam: It was a couple of weeks after the first date.
Samantha: I can't remember who asked who (probably me) but I know that it was on March 7th
---
I swear I

couldn't love you

more than I do

right now, and

yet I know I

will tomorrow.

Leo Christopher
---
In this Lovers Tale of UK-Based Couple, Samantha + Sam
Balloon Fiesta Travel Engagement in NM Albuquerque
WEV: So we have obviously gotten a bit deeper. Now who said " I love you" first!
Samantha: This would have most definitely been me but from what I can remember I think we both had been thinking about saying it so ended up basically saying it at exactly the same time.
Sam: I cannot remember, but we both felt the same as we told each other; I think it was pretty spur-of-the-moment!
WEV: Aww that is a sign of a healthy start, when both are comfortable with pace and present with their feelings!! Yet, we want more. So time for you guys to spill the tea, what is the long version of the time/moment you loved them, but did not want to say it just yet.
Sam: After the first date, I wanted to see Samantha again straight away, but I didn't want to show that I was too keen! We did meet up a few times after; unfortunately not long after that Samantha had some saddening circumstances which meant she didn't feel too comfortable at home; I had recently moved into my own flat, so I offered that she could stay whenever she wanted.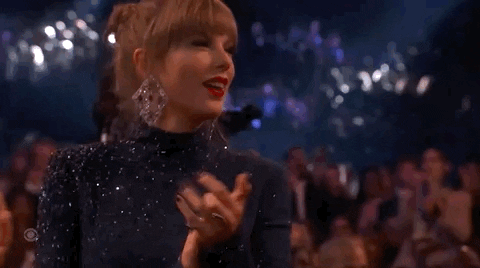 We ended up seeing each other a lot which I loved, and I just fell in love. Early on, we discovered we both had a passion for many of the same things, including travel, adventure and generally any experience we can make memories of.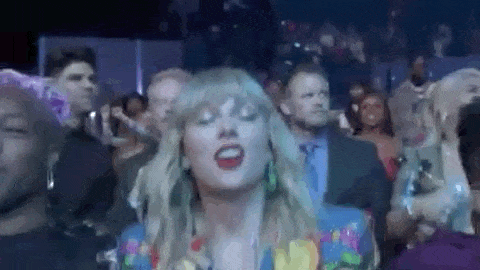 Since we met, we have had so many adventures together, from planning and beginning our every state in the US challenge to fun skiing trips, plus so many more that I would be here for days listing them.We got our crazy doggo Kylo, brought our home, and have many more plans to explore the world. I can't wait to spend it all with Samantha!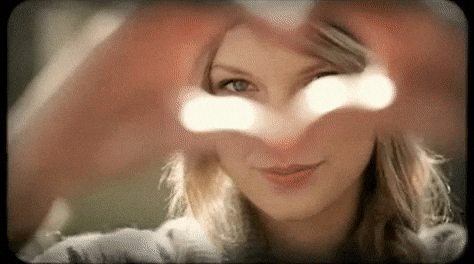 WEV: Welp we need tissues now… um Samantha, please darling don't make us need to buy stock in a brand of tissues. Yet, if you do, it will be a worthy investment.
Samantha: If you believe in love at first sight then I think this is definitely one of those stories. From the very first day of meeting Sam I just had a feeling about him that we would be together. Of course we have had our ups and downs but we always end up talking about everything and just get back to normal. After everything that happened in the first few days of meeting (explained in question 8) I basically moved into Sam's apartment with him and never left. We each had our own interests before we met each other but now we both enjoy them together such as watching motor racing, going skiing, going to music concerts/festivals. Its just been the most amazing 7 years so far and I can't wait for all the rest of our adventures together.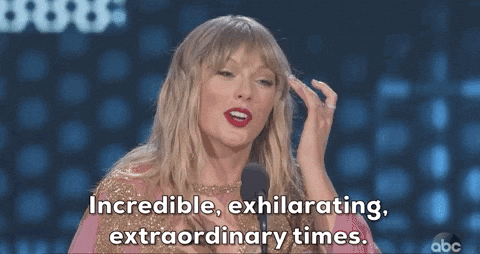 WEV: Hey siri, please add reminder of buying Kleenex stock when it is not 128 a share. Do we even ask the next question? We should but like… the heart is still swelling away from so much love. If you feel like sharing, what was the toughest tribulation faced as team? If you do not feel like sharing that, best advice for couples navigating trials and tribulations?
Samantha: This is a difficult one but also very important – 2 days after i met Sam my step-dad passed away suddenly and i didnt really have anyone else to turn to for support. This isn't really something that you normally put on someone you have only known for 2 days but Sam just really helped me get through everything and without him i wouldn't have known what to do.
Sam: When we met, I had some personal demons from a previous bad relationship, so it was tough, but Samantha stuck with me and helped me get the help I needed. Speaking about stuff is vital.
WEV: So yall are soulmates, understood. That was beautiful to read, how you did not rescue one another but assisted in one another saving selves. Truly stunning, thank you for being vulnerable.
Balloon Fiesta Travel Engagement Photography captured by traveling photo and video duo, Worldwide Elopement Visuals.
UK-Based Couple of Lovers, tell their tale of "Samantha and Sam"
WEV: Alright we will have to slow these "aw's" and tears and holding hearts. So quick rapid trivia time. TOP 5 THINGS YOU APPRECIATE/ADMIRE IN YOUR PARTNER?
SAM:
She is super kind and selfless!
She has a beautiful soul; she is the best person to be around.
She is my best friend, someone I can always trust to be there for me!
We both love to adventure and make memories.
She is amazingly good at organizing trips and planning fun stuff for us to do together.
Samantha:
That we can have a laugh with or at each other
That he is helpful and supportive of everything i do
I enjoy when he cooks tacos and makes margaritas
I love that he lets me plan our adventures and he is happy to come along for the ride although i do ask him to pick some bits to do whilst we are there!
and obviously i am very appreciative of the fact that he cleans the bathroom haha
WEV: Okay, so this is just darling to read, with the knowledge yall filled it out separately. "I love how she plans and organizes" "I love how open he lets me plan and join", melting us like olaf in summer! Whew-whew, okay so now what are your top 3 relationship rules?
Samantha:
Talking about everything after a argument/disagreement
Planning adventures together
Making time for each other
Sam:
Work together. Know each other's weaknesses and strengths.
Be each other's rock.
Live and enjoy life's adventures together as much as you can.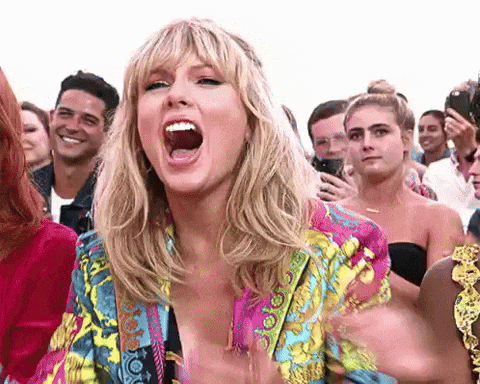 WEV: Welp, so purchasing multiple stocks of Kleenex. Quick to the safe trivia, favorite colors for each of you?
Sam: Samantha likes purple. I like red or black!
Samantha: Mine would be Purple and i think Sams is Red
WEV: Funny those were ours when we first got together! Now for favorite food?
Samantha: I am a big foodie – i think we both are but if i had to choose a favourite food it would probably be Chinese. Sam's favourite food is 100% Mexican and if he says anything else he is lying haha.
Sam: That is a good question both myself and Samantha are huge foodies, but I would say if Samantha had to pick one food, it would be Chinese, although now you've got me second guessing, so it could also be cheese. But, for me, it has got to be Tacos.
WEV: Well Sam did not lie. However as there was just a snack of pecorino romano devoured, and we too love tacos and chinese. WHY ARENT YALL CLOSER FOR FOODIE FRIDAY NIGHTS?!
---
There is

my heart,

and then

there is you,

and I'm not

sure there is

a difference.

a.r.asher
---
Traveling UK Couple Discusses Traveling Tips
Balloon Fiesta Travel Engagement
WEV: Okay if you can somehow make us cry over traveling advice then you deserve to be the owner of Kleenex! Anyhow, we met you at the Albuquerque International Balloon Fest. Where did you come from and what brought you here?
Sam: Samantha and I landed late evening on the 5th of October in Colorado; our plan was to road trip through Colorado down into New Mexico, then across to Texas, stopping at different points along the way, including Albuquerque, for the balloon festival. My plans however differed slightly (I bet you can't guess why). Our plan on arrival in Albuquerque was to get to the motel, drop the bags off and head up Sandia Peak at the top is an excellent viewing area and restaurant. We intended to watch the sunset and see the balloons take off over the city.
My intent on the other hand was to get down on one knee.
The morning came, and we awoke in our hotel room in Santa Fe. My nerves were already at a fever pitch by this point with the endeavour of travelling from the UK through security and keeping Samantha from finding out I had a ring on me. We set off with the skies looking a little dark. Of course, being in a desert, the weather had been the least of my worries!
As we carried on rather than getting better, it got worse. I held out hope although in vain. On arrival, a mountain was nowhere to be seen hidden under blankets of clouds. I had no clue what I was going to do. Couldn't fret for too long as the next morning we had the balloon festival, so we needed an early night. I did consider if I should take the ring the next day but with the unknown around bag checking.
I thought the risk was too high.
The next morning we woke early and headed to the balloon fiesta park it was super exciting we arrived, and the weather was not looking great, but as the morning went on they began to do static candles and the excitement that they might go up built, I wished I had brought the ring as it just felt special. Sadly, it didn't happen, and no flights went. Slightly deflated, we headed back to the motel knowing we were travelling the next day so we might not get to see them.

On arriving back at the motel, Samantha realised she could not find a lens cleaner for her camera; my heart sank as she asked to look in the bag we kept our little drone in. I knew full well that I had slipped the ring inside it the night before. Had been doing a juggling act since we had arrived swapping the ring between the bag and my jacket depending on the circumstances of the day.
I panicked and started rummaging in the bag "I will look! I will look!" Samantha wanting to look herself badgered me to hand it over; it was fight or flight time! Harshly dismissed her beginning to argue to try to throw her off the scent. Samantha was bemused by my short-temperedness. It had worked and I had gotten away with it.
I left the room for fresh air and breathed a sigh of relief.
That evening we decided we could head to the festival again in the hope that they would go up before we left for Texas. We got up the next day and headed back to the park. This time I took the ring. I hadn't decided I would do it, but I thought if the moment was right, I would.

As you will know the wind was slightly high and it seemed like once again, we might miss out; we started to head towards the exit when suddenly, we heard the cheers, and everything went electric. At that point, I knew, and the rest is history.
WEV: Well we know this was a Balloon Fiesta Travel Engagement memory but somehow really thought "what brought you here" would not make waterworks happen. So you should own kleenex tissue brand for these sweet tears from this thoughtful answer. Samantha, sorry to make you follow that!
Samantha: We obviously come from England but when we met you we were on a road trip holiday which had started in Denver, CO a few days before the Fiesta. We had driven from Colorado Springs to Sante Fe and then ended up in Albuquerque. Then had actually been to the Balloon Fiesta the day before which was supposed to be our only time to go but it was called off due to the weather. We decided to risk coming back the next day even though we had a 6 hour drive to go to Texas on the same day but clearly coming back paid off because seeing the balloons go up was incredible and the engagement was pretty spectacular!
WEV: We fully agree that your proposal was epic. This whole trip however sounds extraordinary!!
Balloon Fiesta Travel Engagement Couple continue giving travel advice.
WEV: Okay let's try a safer question, what is your overall favorite aspect of traveling?
Samantha: Exploring new places and trying to explore the less touristy areas!
Sam: I love different cultures and seeing and experiencing new things most people just wouldn't see. I also love to try and document it so we have memories and can look back on in many years' times and say "yeah, we had a good time".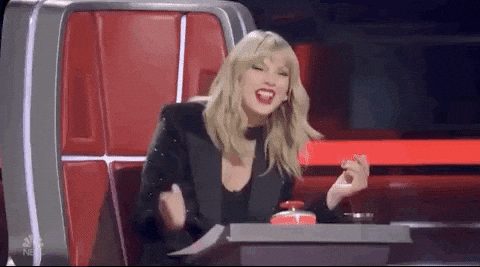 WEV: Glad to report there is no tears in eyes anymore! Loving the vulnerability and honesty but WOW, can yall be anymore incomparable? That is not the next question! ALL. TIME. FAVORITE. TRAVEL. TIP. We are talking about the one that changed your life and makes all hiccups of traveling just melt away!
Sam: When road-tripping, book cancellable hotels so you can always change your plans at the last minute. You never know what's around the corner so having that flexibility means you can change and adapt.
Samantha: Not so much of a tip but some good advice would be to book everything yourself don't book through an agency if you can help it.Also try to find something less touristy to do on your trips because its so much more fun seeing something that no one else would normally go to.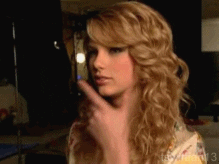 WEV: Okay, okay. So obviously wanting to ask about the hotel tid bit and agency, definitely a story there. However now what is your best travel tip for couples? Because we all know we know the morning bird marries the night owl; and that 4 am alarm to get to the airport is nobody's best mate.
Samantha: My best tip for couples would be to have balance in your holidays – i love to plan all our holidays and Sam lets me plan whatever and i just tell him the information but i also love getting his input because he finds weird and wonderful places for us to go visit and eat good food!
Sam: Samantha loves to plan our trips. Still, I think it's essential that I always try to look at all the places we are going, especially the routes we are taking, as having those different perspectives means you are more likely to find those hidden gems.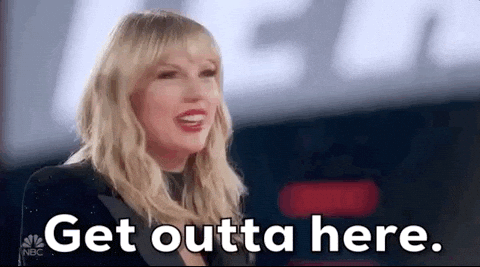 WEV: Yeah, if you guys were closer we could totally see all of us doing a group trip somewhere! These answers are 100% certified as true by this traveling duo! Just because 1 of yall have stronger planning skills does not mean the other can not give some input. Okay, so do you think documenting your memories while traveling is important?
Sam: We love taking pictures and videos of our trips although I'm a bit rubbish when it comes to editing them all together
Samantha: I think it is important to document memories and take photos/videos but I also think it is important to live in the moment and just enjoy the time you are spending together.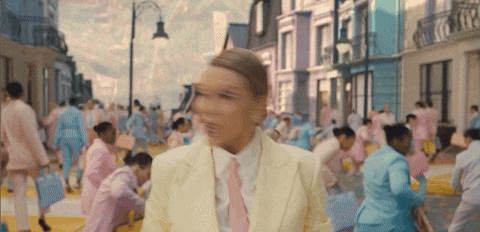 WEV: Hey Sam, if it is any consolation, most of our personal adventures have never been edited. Sometimes a few might for posting but for the post part we have years of travels that no one has seen! We have no reason to not edit them. So Samantha is also right, it is important to be in the moment and enjoy it! Only 3 questions remain!! What is your favorite trip you have taken as a couple and why?
Samantha: This is a hard question as I have enjoyed all of our trips together but I think my favourite trip was our first road trip in 2019 when we drove from Las Vegas to Grand Canyon, Bryce Canyon and Zion National Park and then back to Vegas. We had the best time exploring and finding places to stop each day.
Sam: The last one was incredible with the proposal, but the three times Samantha and I have been to the US have all been incredible, with the many amazing things we have done on each one.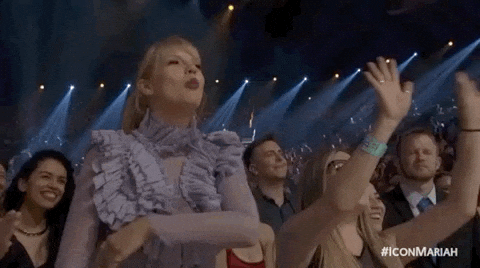 WEV: Sam you are really setting the bar high for men to be EXCITED about proposing and ENJOYING being engaged. Like hell yes. This energy is what the world also needs to see! Samantha you are so travel focused, and enjoying your time with your partner and that is also needed to be seen more!! Both of you clearly show your own personalities but are still on same page! Which is a vital relationship skill! Now meeting us might have been a happy circumstance, but did you enjoy the moments in front of our lens?
Sam: It was all very overwhelming proposing with so much adrenaline that I feel like I missed bits but having the pictures you took is an incredible way for us to see ourselves in the moment. Every time I look at them, it reminds me of the amazing feeling of being in that moment.
Samantha: I am forever going to be so grateful and thankful to you for capturing that moment. It just happened to be the right place at the right time kind of situation but you have given us the best memory we could ever wish for.
WEV: You guys are now making Becca want to ugly cry over your sweet words. It was a career bucket list of hers to capture complete strangers proposal. So thanks lady luck and yall! Last question for this Balloon Fiesta Travel Engagement blog, where are you headed to next?
Samantha: I have just booked our next holiday for August 2023 where we will be heading to Atlanta, Nashville, Gatlinburg, Asheville and somewhere in South Carolina!
Sam: We will be back in the US in August to cross off another few states on our "All the states of the states" bucket list although where that is, is yet to be decided.
WEV: Well we have friends with knowledge over the east coast, and live there! So we should chat over this trip!!! Also if you wanted to meet up there and do something a little more planned, you got our emails!!! Thank you so much for being amazing and doing this Balloon Fiesta Travel Engagement Blog! Happy engagement and soak up all the joy of being engaged. Marriage will have plenty of memories and so much time!
---
Hey Honeybees!
If you see yourself, joining this hive of honeybees, join our waitlist!
We can not wait to let your lovers tale paint art! So buzz into the hive.
Till Next Buzz, honeybees!
---
Aloha Lovers,
Where is your lover's tale taking us?
CIAO!
Now gotta go make extraordinary art from incomparable love
as a duo of an artist with a camera and an author with film.