Aloha honeybees of lovers! It's Becca Bee here! I hope you have your tea ready because it is time for the first blog of August 2022! So make Ah, so the featured Lover's Tale this month is one from this year! Still backlogged but we are going to take a breather on combing from the top of the list and hop to the middle! This Lover's Tale update in C+E "Happily Ever After", required Snowy Ridgway CO Couple Photos!
In this blog, we'll cover the backstory of what Mr. Bee and I did for this WEV couple! We will then also get into their lover's tale, which we luckily got to capture in these Snowy Ridgway CO Couple Photos!
---
You give me the

kind of

feelings people

write novels about

Pinterest
---
---
Before Snowy Ridgway CO Couples Photos there was…
Adventuring Bees of WEV.
So we always tell the lover's looking to become our honeybees in a hive built from lovers' tales: their investment price is so much more than just us taking photos and video.
If it were, you could just pay on our website, get a text for a location meet-up, and then a text with a link to download.
Due to us talking to you lovers like the extraordinary art that you are…
your experience starts the moment we return a DM, email, text, or phone call.
These two lovers were no different. We chatted for over a DM, about their love creating art in their lives through memories! A year and a reschedule later, extraordinary art was made from incomparable love in these Snowy Ridgway CO Couple Photos!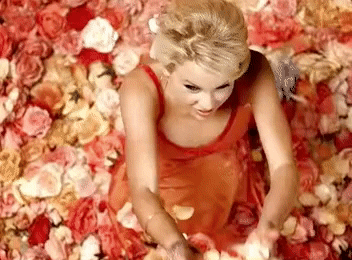 But first prep work before capturing Lovers C+E…
So if you have read our how-to blogs and tips over traveling, as well as our travel blogs… you'll know we are big on research. We don't just research locations based on "coolness", but also try our best to scout them before each visual session. Even in similar attire to our styled honeybees. Lovers C+E were no different. The week before the previously decided location, was DRENCHED in melted snow mud. Like, i nearly slid completely in mud, while wearing a satin dress. Meant for C, the next week, from the client closet. There I was scouting for Snowy Ridgway CO Couple Photos, wearing a gown from client closet, meant for the following weekend… realized that the location needed to change. Fast forward to 5 days before session and scouting location #2. Which turned out perfectly.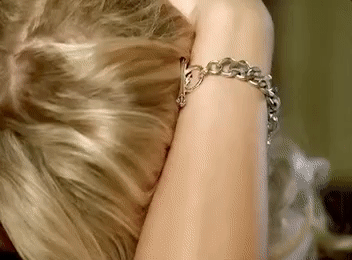 Time for art-making, day of session.
We met up at a gas station. So that Lover C could change into a client closet number. Leaving Lover E and Mr. Bee to break the ice. Lover C then gifted a gem book. We then headed up to location, stopping at certain points along the way to take advantage of no one on the road. Welcome to Colorado, the side of road and middle of empty roads are PRIME VISUAL ART PERFECTION.
SO LET'S GET TO THIS COUPLE OF HONEYBEES WHO JOINED THE HIVE.
WHO WERE FIRST LOVERS WEAVING THEIR OWN TALE.
---
The universe is a strange place.

Stardust falls at random,

Humans fall in love.

K. Towne Jr.
---
---
Snowy Rigway CO Couple Photos tells…
Lover's Tale: C+E
WEV: First up, how long have y'all been together?
C+E: We have been together nearly a decade – but just shy at 9 years. Married 7 of those.
WEV: WHOA. 9 YEARS, AND MARRIED 7?! THATS LIKE 50 YEARS NOW! This lover's tale is gonna be epic, isn't it?
WEV: How did the stars align to bring you guys together? How did you guys meet?
C+E: We first met when we were 14 and if you would have told us we would get married one day we probably would have laughed in confusion. Edward was my Celeste's crazy friend and her brother made it clear to all his friends she was off limits – except to Eddie if he one day chose to – because even though Eddie is a very unique and outspoken person he is very caring and responsible. We actually ended up getting together when we were 20 years old for a short stint before we both left for different places for a year, then right before Celeste turned 22 we met up again and she knew this was it.
WEV: We were right, this was going to be epic. This is nothing shy of epic!
---
Fall in love

with someone

who already

loves the parts

of you, that

you're still

struggling to

love.

Pinterest
---
---
Lover's Tale: C+E
In Snowy Ridwagy CO Couple Photos
WEV: How long after meeting, did the first date happen?
How was it? Was it an easy second date, yes?
OR a maybe of a second chance?
C+E: First date was great. 20 year old Edward was SO different than 14 year old Edward. His luscious beard really got Celeste, and his chivalry. It was an easy second date but also lead to our second chance together.
WEV: Second chance romance is a belief over here! You can grow together, just to grow apart only to grow back.
WEV: Who said I love you first?
C+E: Eddie.
WEV: We rejoice when a partner knows how they feel and shares!
---
---
I believe when two people are in love

with each other, you can see it in

their eyes. The way they look at each

other, the way they stare at each other,

it's all there. Their eyes are full of

admiration, of attraction, of undying

feelings for each other. Their eyes

twinkle, their eyes are smiling. Even

if they didn't say a word about it,

there's an invisible thread

connecting them two.

Wordporn
---
---
Lover's C+E tell their tale in Snowy Ridgway CO Couple Photos
WEV: Speaking of, spill the tea. What is the long version of your lover's tale?
C: Oh boy – when we first met to today, it includes us meeting and re-meeting a few times to make it all work. We were maybe 17 before he left for California for a few years to work on Baja Racing for Lawrence Equipment. When he returned to Colorado he was this novelty Californian guy who was so new to me. New in different light. He had the total SoCal shorts with the tall black socks and the black shirt with the flat bill hat and his number one accessory of Oakley sunglasses.
It was interesting to me to see this side of him because I knew him as a ranching kid from cali who rode dirt bikes and horses in Colorado. I could tell this guy was the real Eddie. I was in college getting ready to travel abroad for 8 months and he was getting ready to go work in Louisiana for about the same length of time. I knew it wasn't our time – we were both leaving. I was going to be in Ghana where my cell service wasn't going to be daily long distance talking ideal and he had just gotten over a 3 year serious relationship and I could tell he was still healing from that.
So I called it off with him.
Yikes – I know! When I returned back to Colorado my brother and his girlfriend wanted to take a trip to Pagosa Hot Springs and I knew Eddie was back in the area too (my brother worked in Louisiana with him). I had been thinking of Eddie and I wanted to apologize for the way we left things off. So I asked my brother to invite Eddie – but my brother had this look on his face like "oh ummmm, how do I say this" and he told me Eddie was out that night.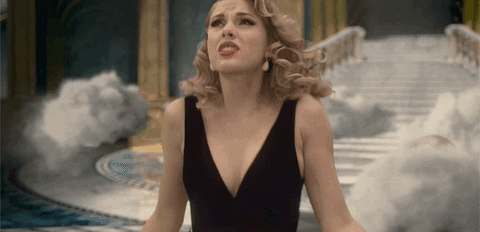 And I knew then that he was out on a date.
And I have never ever gotten jealous over a man before that night. But I felt it! And I had to sit in it. The next day at work I was talking to a good friend and Co-worker, Brandi and I was telling her "I feel so screwed up and I also screwed it up & wow I'm so surprised I am feeling this way." Then low and behold who walks through the door? Edward. My hands were sweating and my face was flushed – and that hadn't really ever happened to me with another guy like that.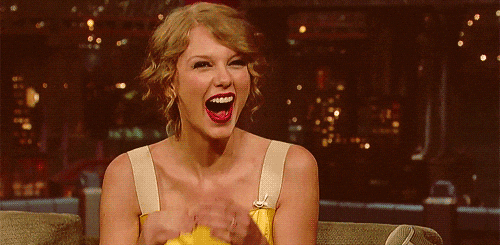 Well he asked if we could go for a drive later.
We went to Bakers Bridge outside Durango and star gazed and spoke about everything. It took him a full week to decide I wouldn't break his heart again and we have been together ever since. We married 8-8-15. Had our Daughter in spring of 2016. Our son in spring of 2018. We have been through so many things together that have trialed us. But here we are living in Dolores, Co. and dreaming still!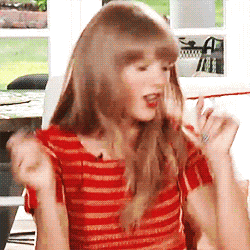 WEV: Yup, as expected… EPIC.
---
I never want to stop

making memories with you.

Pierre Jeanty
---
---
Snowy Ridgway CO Couple Photos
in Lover's Tale of C+E:
WEV: If you feel like sharing, what was the toughest tribulation yall faced together?
If you do not feel like sharing, then what is your best advice for couples while navigating trials and tribulations?
C+E: The toughest tribulation we have faced together is healing from childhood traumas and both having one living biological parent. Also when we became parents with our daughter. That transition was definitely breaking through a hard chrysalis. We had to work for that. And I think often times we don't talk enough about the struggles coming into parenthood. We make it taboo. But I know so many people who open up about their struggles with it too.
WEV: Much like America enjoys Dax and Kristen's transparency, we too enjoy when people are honest over unexpected hardships.
---
Snowy Ridgway CO Couple Photos, of Lover's C+E:
Rapid Fire:
WEV: Top 5 things you admire in your partner?
C: 1- He is 110% himself around everyone. 2- He is freaking smart. 3- His ever growing role as Dad. 4- He is manly in a way I really appreciate. 5- He supports every single one of my crazy dreams/ideas.
WEV: Top 3 Relationship rules that are your secret sauce to your Lover's Tale?
C+E: 1- Cliché but always apologize. 2- Know that on bad days you made vows – and you promised to love them at their worst. And how are you at your worst? Remember they love and see you in that position too. 3- Remember that time changes and heals all. And with change – you will both change through the years. Look for new opportunities – not what you used to have.
WEV: What is each of your favorite food?
C+E: Man – We will both demolish sushi. It's our go to for special occasions.
WEV: What is each of your favorite color?
C+E:Man Eddie loves purple. And Celeste love pinks!
---
Lovers C+E speak to future lovers… looking to become honeybees:
C+E sharing tips and review over WEV experience!
Advice On CO locations and Traveling,
WEV: You were in the town of Ridgway? What was your favorite aspect of it?
C+E: We love the views of Ridgway! So stunning!
WEV: We love ridgway for the easy hikes for those who want an adventure but not an extrenuous one.
WEV: Overall favorite aspect of Colorado?
C+E: Colorado is just stunning. The mountains and the changing of seasons really gets us.
WEV: What are your favorite trips you have taken across Colorado?
C+E: We love staying local with the kids these years and our favorite trips are nearby! We love exploring the San Juan's from Mancos and we love going to Alta Lakes by Telluride when it's not too packed.
WEV: Do you think it is important to capture your memories when traveling?
C+E: Yes! Pictures can be such powerful memory jogs!
WEV: Traveling Advice for fellow couples?
C+E: Just go with the flow! Don't hold expectations! Especially with kids!
WEV Review
WEV: What about WEV artworks made you excited to step in front of the lens?
C+E: The stunning visuals! Also the super friendly people behind the lense!
WEV: During preparation for this session, from stylizing to planning spots, and poses and video, were you ever feeling lost or confused? If not what were you feeling?
C+E: Nah – we loved it!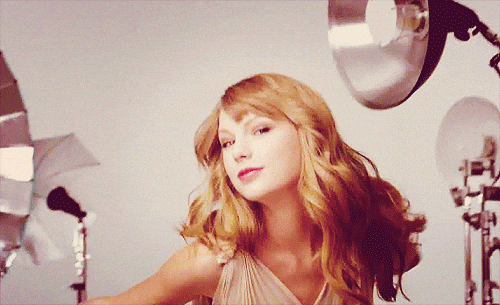 WEV: What part of this experience made you most excited?
C+E: We loved getting to look good for something! The dress Becca brought was so fun to wear cause it's something I wouldn't pick for myself but it was gorgeous!
WEV: Were you excited about the location, for photos and video artworks?
C+E: Yes! Such a beautiful location that we shot at!
WEV:…and a review that we can share!
C+E: Becca and Ben were amazing! Their photography knowledge and was with the camera combined with their fun happy going selves and amazing food that Ben made for all of us made the shooting experience with them so much fun! And the pics freaking get us!
---
Quotes from these Snowy Ridgway CO Couple Photos Lovers
WEV: A quote from you, or quote from the literature that describes your idea of love, that fits your relationship?
C+E: Real love is growing up. Hands down our favorite quote. We always say when someone is growing up for another person that it is real love.
Becca Bee here with a B-bit!
C and I were talking one time about hands that tell a lover's tale without words… that I think deserves to be included!!
C: The first thing I would "check out" on a guy would be their hands. I knew E had rough and tough hands, and I value that. I just think hands say so much about people. The way they hold their hands.
---
Welcome to the Hive C+E!
Till Next Buzz, honeybees!
---
Aloha Lovers,
Where is your lover's tale taking us?
CIAO!
Now gotta go make extraordinary art from incomparable love
as a duo of an artist with a camera and an author with film.