Hey there honeybees! Time to grab your tea cups, fill them with your beverage of choice, and settle into your favorite reading spot. It is time for another Lovers Tale Adventure. This one is slightly farther than in our neck of the woods. Lovers R+J had a Pagosa Springs CO Couples Session, which was quite the adventure!
---
The universe is a strange place.

Star dust falls at random,

and humans fall in love.

K. Towne Jr
---
Pagosa Springs CO Couples Session
With Lovers Tale of R+J
WEV: QUE-SO LET'S TACO ABOUT YALLS LOVE THAT MADE A LITTLE L POSSIBLE. Okay so this go-around, we are prioritizing LOVE. Not likes. And we are prioritizing your LOVE. Your lover's tale. That made ALL of these moments that led to this day possible. Soulmates tend to act like an intersection point that changes your direction. You guys have been together for years and intersected at a young age, so let's get into the GOOD TEA, HONAAAYBEES! Or well, dive into the queso and taco about the his-tea-ry. OLEEEEE OLEEE OLEEEEEE! So as always, really easy question first! How low have yall been together?
R+J: 11 years.
WEV: WHOA, another long lovers tale in the HIVE! What is going on this year, WE ARE SO HONORED!
---
Diving deep with Lovers R+J, over their tale.
Pagosa Springs CO Couples Session
WEV: Okay, time for the lovers to keep talking, How did the stars align to bring you guys together? How did you guys meet?
R: We met in physics class junior year. I joined J's group because I was over mine. I thought Juan was cute, so I gave him my number and told him to text me!
J: We met in Physics class our Junior year in Highschool.
WEV: Okay, soooooo, cough cough, there is a song that goes "Let's MAKE IT PHYSICAL" and ya know this is too good of an opportunity to NOT say!
---
You

are an incredible

human being and I'm

grateful that you

exist in this world.

Pinterest
---
Pagosa Springs CO Couples Session with Lovers R+J
WEV: This leads us to the next question. How long after the meeting, did the first date happen? How was it? Was it an easy second date, yes? OR maybe of a second chance?
R: We started talking in December, and went on our first date April 2, so 4 months? We went to the movies to watch insidious. J held my hand, and I told him that if he wasn't serious about dating me then to not hold my hand…HE LET GO OF IT! I was really sad. About a week later my parents invited him over for dinner and he met my family. Then a week after that on April 12, 2011, he asked me to "be his girl" at the fair.
J: We had our first date 3 months after we met. We went to the movies to watch the first insidious movie and it was great! Then our 2nd date was at the fair and that's where I asked her to be my girlfriend.
WEV: WOWWWWW, we got Mr. Darcy moment, well anti-Mr. Darcy but it all worked out! Okay so after that Darcy Moment, who said I love you first?
R+J: Same time.
---
Pagosa Springs CO Couples Session with Lovers R+J
WEV: After saying I love you…What is the long version of your lover's tale?
R: I put the beginning of it above, but fast forward to 7 years later. Juan and I love San Antonio, and he knows I am obsessed with Selena Quintanilla. We went on a trip to San Antonio June 4, 2017, and Juan proposed to me on the same bridge she was proposed to on. Then got married in front of our family and friends on February 18, 2018. We spent the next two years traveling as much as we could. COVID hit in 2020, so our travel plans were canceled. We ended up getting pregnant with Little L, and gave birth December 15, 2020.
J: Rebekah and I are high school sweethearts. We fell in love and have kept our relationship going really strong since then. Loyalty and trust plays a big role in our strong relationship. We are happily married and we have the most handsome blue-eyed boy. We plan to have more children in the future and spend the rest of our lives together.
WEV: And just like that, 11 years seems so short yet long at the same time.
---
We were

together.

I forget

the rest.

Walt Whitman
---
Worldwide Elopement Visuals, photo and video team, tackle Pagosa Springs CO Couples Session
WEV: Next up…If you feel like sharing, what was the toughest tribulation yall faced together? If you do not feel like sharing, then what is your best advice for couples while navigating trials and tribulations?
R: Ohh. This is a good question. I would have to say for me it would be when we graduated college and started our "grown up" jobs. I was an investigator for CPS at the time, and J was working 12 hour shifts as a detention officer. We weren't living together at the time, so we hardly saw each other with both of us working full time jobs. That is a lot of change when you are used to seeing each other daily from high school, and with flexible schedules in college. We argued A LOT. Didn't see eye to eye often. I questioned our relationship a lot because we had been together for so long, and my relationship with him was the only thing I knew. I questioned if there were other people or opportunities out there. It was different interacting with other people that J wasn't interacting with.
Lover R speak on R+J lovers tale in reflection
Once I quit my job with CPS and started a job where I had much more "down time", wasn't working as much overtime and wasn't on call, we would see each other more often and grew together. My advice for other couples who go through trials and tribulations would be to just continue to love each other. My mom would tell me that everybody loves somebody differently each day. I could love J 0% today, and 100% tomorrow. J could love me 100% today and 0% tomorrow. As long as at least one person is loving the other, the relationship will stick. Also, DON'T STOP DATING!
Lover J talks on R+J lovers tale in reflection.
J: I would say our toughest tribulation was when we had to take a 3 month break. I honestly thought I had lost R forever and that broke my heart. Lying about where I purchased my truck because I was afraid R wouldn't be okay with it. I definitely learned my lesson and I have never lied to her again since then. My best advice to other couples would be to never lie no matter what. Honesty is very important. Trust is lost if you're not honest.
---
My heart is so full of you

I can hardly call it

my own.

Liana Radulescu
---
Pagosa Springs CO Couple Session
Worldwide Elopement Visusals Captures Lovers R+J
WEV: WHEW, that is wow. Um, okay that, is so beautiful, and real. We are going to need a moment. This is simply stunning. Okay so after that depth, intimacy … honesty… time for some light hearted questions. Top 5 things you admire in your partner?
R: His charm, loyalty, thoughtfulness, strength, and how sensitive he is.
J: I admire her honesty, loyalty, happiness, respect, and beauty.
WEV: These answers are so sweet!!
Rapid fire Trivia with Lovers R+J
WEV: Top 3 Relationship rules that are your secret sauce to your Lover's Tale?
R: Always date, meet in the middle, never go to bed or leave angry.
J: To be loyal, honest, and love each other unconditionally.
WEV: What is each of your favorite food?
R: My favorite food would probably be any pasta dish.
J: Chicken Alfredo.
WEV: Alright, last one, favorite color?
R: My favorite color is army/forest green.
J: Black.
---
What is done with love

is done well.

Van Gogh
---
From Lovers Tale to Traveling.
Pagosa Springs CO Couple Session with Worldwide Elopement Visuals
WEV: So what brings you to Colorado?
R: My parents won a rental house for a week in an auction they went to, so we are taking a big family trip!
J: The beautiful sceneries and weather. There's a lot to do in Colorado. It's definitely our favorite place to visit!
WEV: Favorite aspect of Colorado?
R: The mountains! Coming from Conroe, Texas there is NOTHING like that there. I'm just in awe that something like mountains even exists.
J: The mountains. It's breathtaking how beautiful it is.
WEV: What are your plans for this trip?
R: We don't really have any! Kind of just getting there and seeing what is around us.
J: Explore the town, take awesome pictures, hike, drink, but most importantly have a great time with my family.
WEV: So was having your memories captured important while in CO? Why?
R: Yes! I need documentation that we travel! Haha, just kidding. I think it would be great to look back at these photos and remember the feeling of happiness, freedom, and love that we will experience that day!
J: Absolutely, because it's a memory that I will be able to go back and see.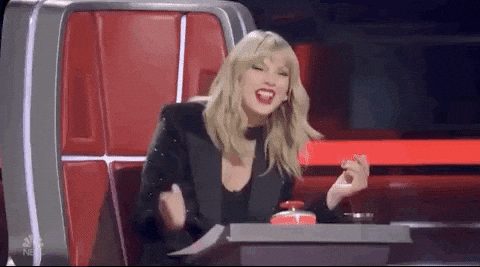 WEV: Okay, we could not agree more!!!! Now lastly, traveling advice for fellow couples?
R: Travel as much as you can and take it all in. As much as I want to travel internationally, I continue to forget how big the US is, and how many beautiful places there are here that are highly overlooked and underrated.
J: If you're coming to CO definitely bring chap stick, hiking shoes, a sweater, and lotion lol. Also drink lots of water and bring sunscreen.
---
My heat talks about nothing

but you.

Albert Camus
---
Lovers R+J Review Worldwide Elopement Visuals.
WEV: What about WEV artworks made you excited to step in front of the lens?
R: Becca last took our photos back in 2013-2014 I believe. I am excited to step in front of the lens to not only show others how much she has grown as an artist, but to let her compare her photos of us now to back then and see herself how much she has grown.
J: I saw the pictures on their page and they're amazing. I can't wait to see ours.
WEV: Ah, you guys are so sweet! Yet still got some more questions for you! During preparation for this session, from stylizing to planning spots, and poses and video, were you ever feeling lost or confused? If not what were you feeling?
R: Not at all. Juan and I are models for this shoot, so we wanted to make sure we brought Becca's imagination to life. She was very helpful with picking out outfits, and has very organized thinking. I'm not usually one to let go of control, but with Becca I feel like I can let go, and I know not only will everything will get done, but it'll be in an orderly manner because she knows what she is doing. Her photos prove that!
J: Never felt lost except for when we were hiking the waterfall lol. I just had never hiked before. I did know some of the poses I wanted to do but for the most part y'all were very helpful.
WEV: Just two more questions before we wrap up, your lovers tale! What part of this experience made you most excited?
R: Seeing how excited Becca was when planning it. I love bringing someone's visions to life! I hope we don't disappoint!
J: Hiking to the waterfall and taking pictures.
WEV: So first off, yall definitely did NOT disappoint! It was so much taking that long road to waterfall, and having that hidden gem ALL TO OURSELVES! Secondly, we love when a dude gets hypes for getting in front of a camera, EVERY PERSON TAKE NOTE FROM J. Let's get excited!! Speaking of which location were you most excited for, for photos?
R+J: The waterfall and the scenic spot!! Both are going to epic shots!
WEV: Yeah, our queen B is the queen of finding those waterfalls and hidden gem spots! Last question from us for us, Did you feel like your outfits matched your personalities and preferences? Did you guys feel like yourselves?
R: YES!
J: Definitely, and yes. I personally like wearing dressy clothes and I think the outfits looked great on us!
---
My Darling,

you will never be unloved by me

you are too well tangled in my soul.

PInterest
---
Wrapping up this Pagosa Springs CO Couples Session
With WEV Lovers R+J, joining this beehive for couples like you, officically.
WEV: Whoa we feel like anyone reading this blog, you guys set the tone for how there is space here for couples to show up authentically, courageously vulnerable. Just three questions remain! A quote from you, or quote from the literature that describes your idea of love, that fits your relationship?
R: "When I tell you I love you, I don't say it out of habit. I say it to remind you that you're the best thing that has happened to me" -unknown
J: True love asks no questions, makes no reservations, but puts itself unconditionally into the hands of the loved one. -Paula Marshall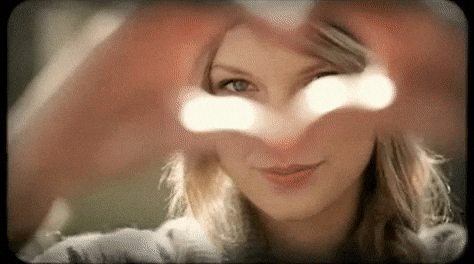 WEV: WOW BOTH AMAZING QUOTES!!! You guys understood the assignment!! All the way from planning to the adventure session, TO THIS BLOG!! Okay, now what about a review you would want us to share on Social Media and Google and our Website?
R: I don't even know where to start! From the beginning Becca was ON IT. She was helpful with outfit choices, locations, poses, you name it. Becca knows what she is doing, and she owns it. She is so much fun to talk to, and make plans with! 10/10 recommend working with Ben and Becca!
J: WEV artworks is awesome! The pictures they take are beautiful. They are super helpful and make you feel comfortable. I 100% recommend them.
WEV: Okay, last question, was there a question that we missed? Or one you want couples to answer?
R: I think all questions were great! I think a neat question to ask would be about pet peeves and how they manage to look past them or deal with them.
J: Um let's see, what other places have you visited together? how was it? Do you recommend?
WEV: Well looks like 2023 Couples will be having some new questions for their Lover Tales. Thank you so much you two for being such spectacular sports! Your adventure session will always be memorable and we can not wait till next one! Thanks for joining hive!!
---
That's all folks, for the two lovers and their lovers' tale that took them on a Pagosa Springs CO Couples Session! They are excited to visit us in our neck of the woods, next time! So you'll be seeing them again in our beehive here!
If you see yourself, joining this hive of honeybees, join our waitlist!
Till Next Buzz, honeybees!
---
Aloha Lovers,
Where is your lover's tale taking us?
CIAO!
Now gotta go make extraordinary art from incomparable love
as a duo of an artist with a camera and an author with film.