Gather round honeybees, It is Becca Bee here! So that means… it is time for tea. The storytime tea is about two lovers who found their way together again, in this lifetime—showcased through their Gothic Snowy Ouray CO Engagement adventure session. Lovers Autumn and Mitchell are here to remind us to believe in the adventure of love.
So as expected, in this beehive blog, you will find out about their Lover's Tale and about them. What they like, what they have learned about life together, and even a review of us! As you read, if you honeybees have a question you wished we would have asked, DONT BE AFRAID to drop it in the comments! We would love to add it to our interview! Don't forget to tell us why you want to have Lovers be asked your question. Anyhow, back to this Lover's Tale and its gothic snowy Ouray CO Engagement adventure session!
---
Je t'aime de toute mon âme

I love you with all my soul.
---
Lovers Autumn and Mitchell Celebrate their connection with a Gothic Snowy Engagement Adventure Session
Before this Gothic Snowy Ouray CO Engagement Adventure Session…
there were just two people. Two Lovers named Autumn and Mitchell.
Before they started their experience with us, Autumn + Mitchell lived their own Lover's Tale. Built a life together and made it easy for their love to be honored and felt. Sure we built them an experience that was suited for them, but we would not have been able to without their honesty. Which came from their time together.
Their honesty in knowing what each liked and disliked allowed us to plan an experience worthy of their investment and time. Their smiles and joy over the time spent, as well as wanting to do it ALL OVER AGAIN, for their elopement…solidified in how our process works. How it attracts honeybees that want to have their extraordinary art, paint incomparable both moving and still frames.
Now let's learn how about these two lovers, through their honesty about one another and their time together.
---
Meeting you was like

listening to a song

for the first time

and knowing it

would be

my favorite.

Pinterest.
---
---
First Gothic Snowy Ouray Engagement Photos, now time for some straight record-setting from Autumn + Mitchell.
WEV: As the song goes, LET'S GET IT STARTED HOT. SO diving right in, how long have yall been together?
Autumn + Mitchell: 9 years.
WEV: As the Skrillex song goes, "I could watch you for a lifetime, you're my favorite movie." So…NINE YEARS?! That is unheard of nowadays, yet wickedly impressive. Time for the next question!
---
---
WEV: So 9 years, now is the time to spill the tea, give the honeybees what they came here for. What is the long version of your lover's tale? How did the stars align to bring you two together in this lifetime?
Autumn: We are high school sweethearts! We met my Sophomore year and Mitchell's junior year, and quickly became fast friends! We got closer after a few adventures together, and the rest is history!
Mitchell: She liked my hair so one of her friends approached me for her lol.
WEV: OH SO YOU GUYS HAVE SEEN ONE ANOTHER GROW ALONG WITH GROWING THIS RELATIONSHIP! WOW, okay so we need more tea!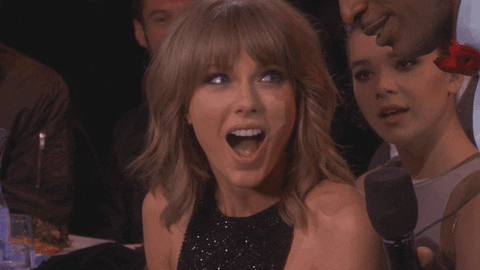 WEV: To continue, next question, How long after meeting one another, did the first date happen? How was it? Was it an easy second date, yes? OR maybe a second chance?
Autumn: We started dating some months after becoming friends. We decided that we really liked each other's company more than friends after a night star gazing on my parent's roof. Our second date was dinner with Mitchell's mom, and our fate was sealed after that special evening!
Mitchell: We were friends for a long time before "dating" so hard to say when the first date was
WEV: Wow, stargazing and meeting parents, and enjoying one another's company so much that time blurs!
---
---
Gothic Snowy Ouray Engagement Adventure Photo+Video Session
with Lovers Autumn + Mitchell
Falling for him wasn't falling at

all. It was like walking into a house

and suddenly knowing you're

home.

-r.i.d.
---
WEV: So who said those 3 magical words first? That first, "I love you" trophy.
Autumn + Mitchell: MITCHELL.
WEV: Whoo-hooo alright alright alright! But time to follow up with some nitty gritty tea… pet peeves and how do you deal with them?
Autumn: Mitchell LOVES video games and I love being outdoors. We've learned to create a schedule that honors both our passions, and we've learned to appease each other's passions in our own ways.
Mitchell: Her ADHD brain lol, but I deal with it by being patient and understanding.
WEV: Taking turns caring and being patient with the needs of one another… actively choosing one another. THATS A WIN.
---
---
I love you more

than I have ever

found a way to

say to you

–Ben Folds
---
---
WEV: Okay, so we know not every couple wants to talk about tough times, that being said… we gotta ask. What was the toughest tribulation yall have faced together? If you don't feel like sharing that, then what is your best advice for couples navigating trials and tribulations?
Autumn: We always make sure to get through issues together, even when it is difficult. We may get upset sometimes, but we always make sure to say I love you and make up before going to bed every night. Coffee time in the mornings is also very special to us and we always make sure to connect and bond over our morning ritual.
Mitchell: We were separated for about 9 months early in our relationship because I was not acting mature enough to maintain a healthy relationship. My advice is that all relationships are built on compromise, sacrifice, and honesty. If you don't give enough of your time to building your relationship, it won't last. Good relationships don't arise from nothing, they're a labour of love and both people need one another in different ways
---
---
You are

my dearest

friend,

my deepest

love.

You are the best

of me.

Nicholas Sparks
---
---
Gothic Snowy Ouray CO Engagement
With lovers Autumn + Mitchell
of the beehive that is Worldwide Elopement Visuals
---
WEV: Now that we got the grit out of the way, it is now time to ask what are the top 5 things you admire in your partner?
Autumn: Mitchell's desire to take care of those less fortunate, to stick up for others, and make the world a better place. I also love his commitment to his passions and desire to share his passions and desires with the world. He is a huge sweetheart and can often be found fawning over cute animals and it makes my heart melt every time.
Mitchell: 1. Her hard-headed independence 2. intellect 3. Her creativity 4. resilience 5. Her positive outlook.
WEV: NOWWW the top 3 rules so to speak about your relationship?
Autumn: 1. Be grateful for what we've got 2. Remember how far we've made it and everything we've had to overcome 3. Pursue the things that bring us pure, unadulterated joy and remind us to appreciate one another.
Mitchell: Open communication, dedicated time together, and understanding one another's love language
---
It's the

connection

we can't

explain.

Pinterest.
---
WEV: Okay now let's see how well you know trivia about one another! Favorite food?
Autumn: I love breakfast burritos more than anything, and Mitchell loves sushi!
Mitchell: Me: sushi. Her: green bean casserole.
WEV: What about their favorite color?
Autumn: Mitchell loves pink and purple and I love black and blue!
Mitchell: Me: grey Her: blue
---
From the lover's tale with Autumn and Mitchell to traveling…
This Gothic Snowy Ouray Engagement is marvelous for traveling the Switzerland of America mountain town!
WEV: So before diving into why you picked the location that you did… favorite aspect of Colorado?
Autumn: The mountains
Mitchell: The scenery
WEV: Both answers are why we love having Colorado as a home base! Out of all the quaint mountain towns in Colorado, you chose Ouray. For your adventuresome visual art session to tell your Lovers' Tale! Why? What's your favorite aspect of the town?
Autumn: It's a great mountain town that's lovely to visit, and Mitchell and I love to hike the trails here. It is a common place for us to celebrate old memories and make new ones.
Mitchell: The rural location was perfect for avoiding distractions and obstacles for the shoot. All of the mountain scenery is untouched by industrial backdrop and was a perfect place to capture the special moment and get away from everything.
WEV: Okay, okay, so if Ouray CO did not exist what would have been your dream location?
Autumn: We would probably go to the Black Canyon or the Grand Mesa! The mountains are our love and passion!
Mitchell: Somewhere very spacious, green and beautiful like New Zealand.
---
---
WEV: Do you think it is still important to capture your memories when traveling in your own state?
Autumn: Absolutely! Arguably it is the most important place to form special memories!
Mitchell: Of course, just because you've grown up somewhere doesn't mean it has no new exciting things to offer and capture forever.
WEV: Furthermore, even if a couple is traveling in their own state… what is the traveling advice for couples?
Autumn: Enjoy yourself! Make sure not to set any expectations and just enjoy yourself! It's all about having fun!
Mitchell: Bring lots of warm clothes!
---
---
Gothic Snowy Ouray CO Engagement Adventure Couple Reviews Worldwide Elopement Visuals
WEV: What about WEV artworks made you excited to step in front of the lens?
Autumn: It's a fun adventure and there's no pressure! It's a day of celebration and fun!
Mitchell: How natural and nonscripted the whole experience was.
WEV: During preparation for this session, from stylizing to planning spots, and poses and video, were you ever feeling lost or confused?  If not what were you feeling?
Autumn: Not at all! Ben and Becca handled the planning and took the stress away! They were so receptive to any ideas we had and very go-with-the-flow!
Mitchell: Absolutely not, everything was free flowing and communication was perfect. Nothing to be confused or lost about.
WEV: What part of this experience made you most excited?
Autumn: Going on an adventure and having a picnic to look forward to after!
Mitchell: Waiting to see the pictures lol
WEV: Before the next question, we are greatly enjoying the fact Mitchell went from hating photos to being excited to see them. Anyhow, Were you excited about the location, for photos and video artworks?
Autumn: Absolutely!
Mitchell: Very much so. Ouray offers some of the most breathtaking views in the state.
WEV: Did you feel like how we styled, matched your personalities? Did you feel like you guys wore the clothes?
Autumn+Mitchell: YES!
---
My heart talks about nothing

but you.

Albert Camus
Gothic Snowy Ouray CO Engagement Adventure Session Wraps Up
WEV: Quote from you or literature that describes your idea of love, that fits your relationship?
Autumn: Love is all about finding your best friend and making memories full of fun and adventures!
Mitchell: "Love is like dancing, no one is born good at it. You'll step on each other's toes from time to time, and the difference between a successful relationship and a failed one, is how you react when you do"
WEV: Overall review, you would want to share everywhere about your time with Worldwide Elopement Visuals?
Autumn: We had so much fun with Becca and Ben! The whole day was full of fun and adventure, and they were very receptive to any ideas we had or wanted to try! They really honored who we are, and highlighted our love in the most beautiful way possible!
Mitchell: My experience was perfect. It felt like an afternoon hanging out with a couple of friends because that's what it was. And they happened to take some amazing photos during. It was as natural as can be, everything was up to us, and guidance was offered as opposed to direction. A perfect combination of professionalism and personal connection.
WEV: Is there a question we forgot, or you would like to see the lovers answer?
Autumn: What is your favorite memory of your loved one?
---
And just like that, this Lovers Tale is captured, come back for their update <3
Till Next Buzz, honeybees!
---
Aloha Lovers,
Where is your lover's tale taking us?
CIAO!
Now gotta go make extraordinary art from incomparable love
as a duo of an artist with a camera and an author with film.